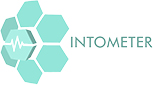 We provided corporate services to the 2014 Business Idea of the Year finalist - we set up a simple joint-stock company, registered the securities with the Central Depository and drafted the contractual documentation for the transfer of shares. We also assisted the client in negotiating and concluding commercial agreements with suppliers and partners and provided legal protection for the client's technical solution.
The stability of the quality of our services is confirmed by the fact that we have been representing the project, which simplifies the imaging of tumors and fractures for physicians in practice, for several years, during which there have been significant changes in its development. The project has taught us a lot about TECH start-ups and we are proud to be part of it.
https://www.youtube.com/watch?v=X_hS7ZUCTgU
Roman ChrappaCEO
What was the most challenging part of this legal project?
"The most difficult part was setting up the functioning of the individual shareholders and settling their shares. Once we managed to stabilize the company, the start-up itself started to grow."
What is key in evaluating the success of a law firm's work?
"It's the feedback from their clients"
What made the cooperation with MATHISON specific for you and how do you rate it?
"I think it´s their age and professionalism. The drive they have fits with our fast pace of business."